How do I create a template workshop?
Let Axis handle the hard work.
Our guide to getting you started in minutes with our tried and tested templates to ensure you run great sessions!
Watch our video on how to get started with templates, or have a quick read of this guide.
Visit our template library for inspiration
When you want to run a new session, a great place to start is our template library.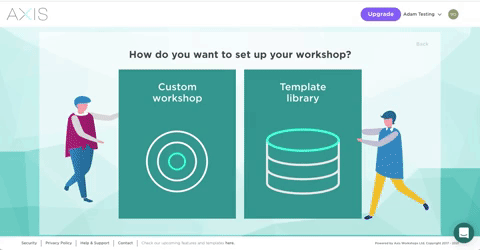 We have a wide range of templates you can explore which have all been created by experts in the industry.
Get familiar with the setup of your session
When you have found the right template, click 'Create' to see the setup.
All of our templates come with stages and activities populated for you. Some templates are fixed, because to tackle the topic you need a precise setup. However, a lot of our templates can be customised!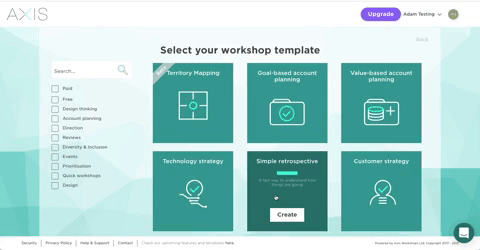 If you do not have the time for customising, dive straight in and click the 'start workshop' button. Alternatively, explore the setup of the template and customise it so its right for your session.
Invite participants and start your session!
When you are happy with your template setup, it's time to get the show on road.
Click the 'start workshop' where you will see the information needed for participants to join your session.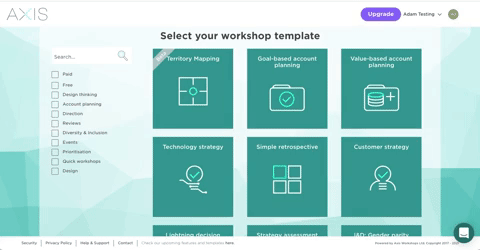 Share your screen, and ask participants to join your session through any of the options on screen. Once everyone is there, you are ready to begin!🚀
Need more support?
Watch our CTO, Paul, walk you through setting up a template step by step. Or, get in touch on our live chat in the bottom left.
---
---